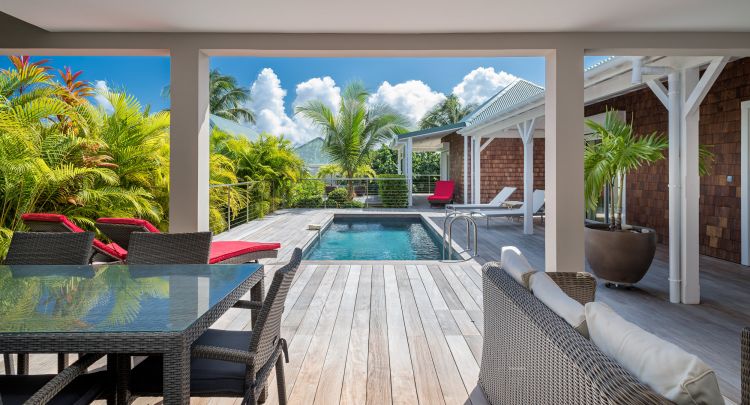 AN EXPERIENCE BEYOND LUXURY
The Villa Côte Sauvage, an easy to live in rental property in the area of the same name, has a windy, Caribbean flair. It looks more like a country house than some of the other from the flashy, minimalist villas of St. Barth's, but it's no less elegant. And, of course, all the comforts and conveniences are there.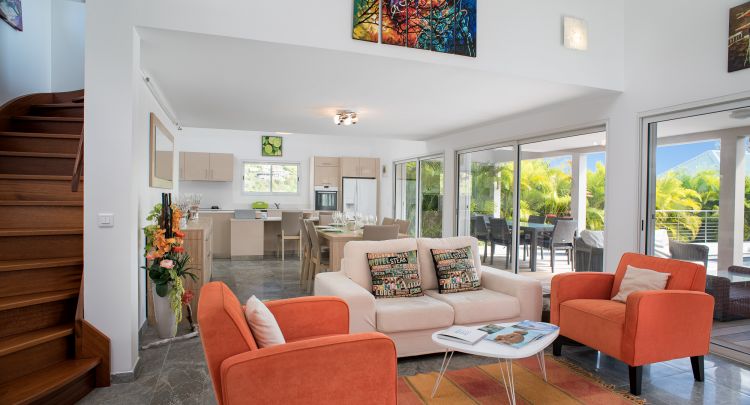 Location is also an advantage. Villa Côte Sauvage is close to Grand Fond and Toiny, which makes it perfect for walking and running in the area. The villa is also close to the entrance to the promenade towards natural swimming pools.
There is an island color palette of blue, coral, and pale green in the three bedrooms and living area. This main social centre is an open space that combines a living area, a dining room and a modern kitchen. There is a covered outdoor area for eating and lounging. It has views of the garden and the hills of Grand Fond in the distance.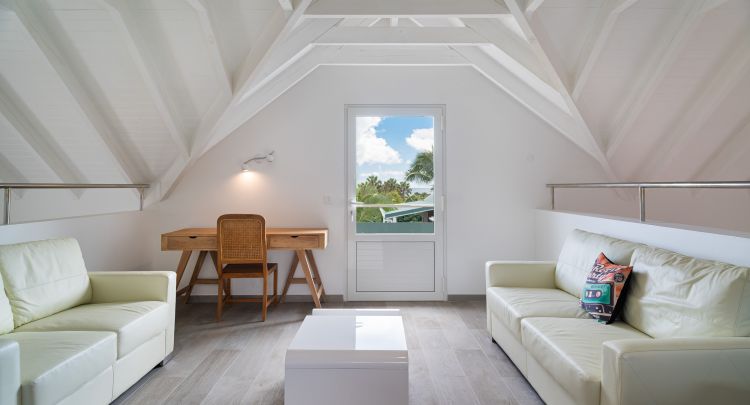 One of the bedrooms is in the main building behind the living room. The other two occupy separate bungalows. One main one has a double bed and all the others have an en-suite bathroom with rain shower. The layout offersexcellent privacy and quietness.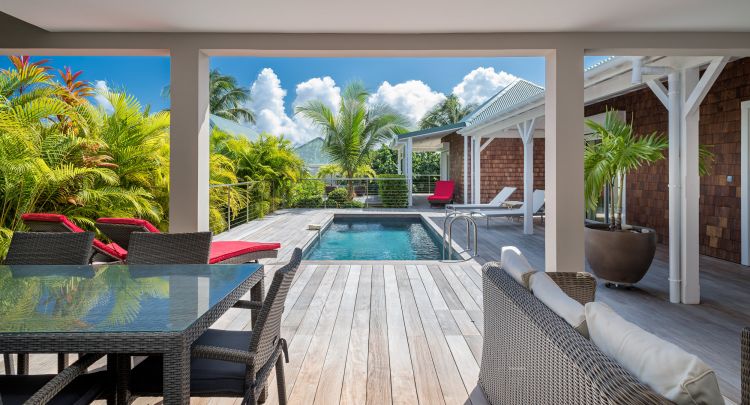 the Villa Côte Sauvage will be rented with the neighbouring house,Villa Wild Blue, totalling seven rooms. Allowing Sport 4 Leaders to accommodate 7 people for a stay of 1 week.
Villa Wild Blue offers the best of all worlds. Inside the luxury rental building, the decoration is simple and soothing, without anything disturbing or complicated. Overall, the atmosphere is modern, but it is also inviting and welcoming. It's a good home for a family or group of friends to feel at home in.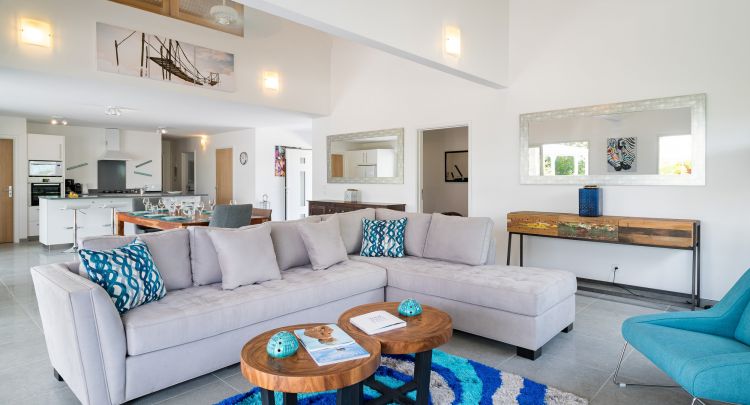 The Villa Wild Blue is centered on a living room and an open kitchen. Here there is a large L-shaped sofa and comfortable chairs. The kitchen is slightly separated by a large island, but those who cook in the kitchen can still easily socialize with those who lounge in the living room. There is a covered outdoor eating area. There are pleasant views of the garden.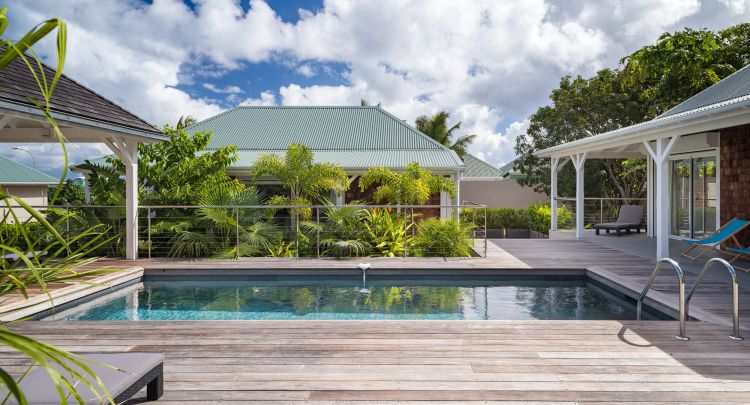 In addition to this central gathering space, the main building has a bedroom on the ground floor, with a double bed and an en-suite bathroom with separate toilet, and a second attic bedroom on the first floor. This bedroom also has a double bed and en-suite bathroom. The other two bedrooms are located in separate bungalows distributed on the different sides of the terrace and the swimming pool. They also haveof private bathrooms, as well as a large storage space.
There's an enclosed gym that's adjacent to the lounge.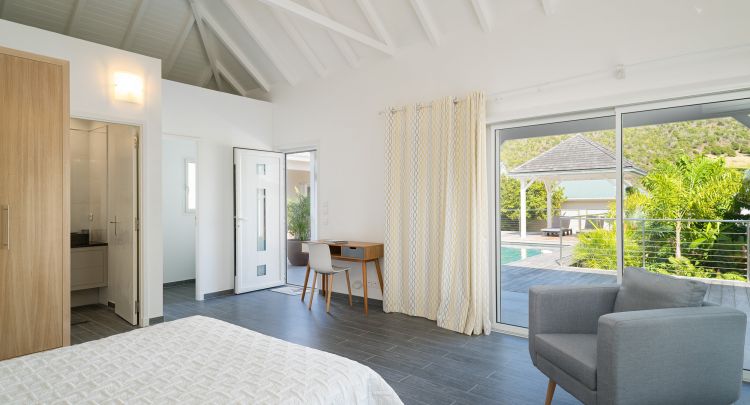 Included in BootCamp Sport 4 Leaders :
24-hour personal concierge service
Products to welcome you in your villa on arrival
Continental breakfast delivered daily in your villa
Healthy lunch delivered daily to your villa
Personalized installation on the beach of your choice (chairs, umbrella, cooler)